108 White Tara App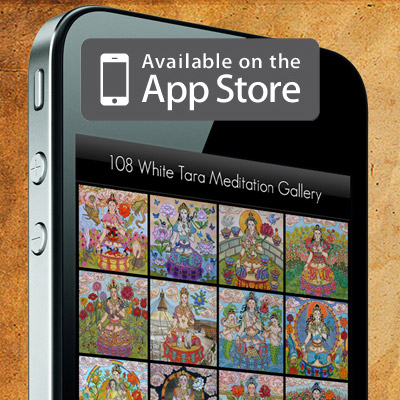 The 108 White Tara Buddhist Meditation app is available for Apple iPhones, iPads and iPod Touches. The app has a peaceful visual meditation timer that cycles through all 108 of the White Tara paintings. Also featured are two stunning White Tara mantras performed by:
Deva Premal & the Gyuto Monks of Tibet from the Tibetan Mantras for Turbulent Times recording.
Jamyang Sakya recorded by Dharmapala Records.
If you use the app, please rate it and we'd love to know what you think.
Lasha is currently accepting White Tara painting commissions – contact Lasha for more info.
Note that all copyright, digital and reprint rights remain solely with the artist.